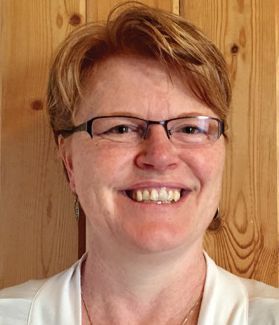 Ms. Bernadette Marie, Principal
Dear Kinnikinnick Families,
Welcome back to school. I hope you have had a safe and healthy summer. Thank you for your patience and support while we worked diligently this summer to address the myriad of school challenges created by world health events.
Our staffing has remained relatively consistent. The few updates include: Kerry Underdown-Preto as our K/ 1 classroom teacher and Ms. Renee Shaw as our 5/6 classroom teacher. Kerry brings with her outdoor experiential education from the NEST program and Renee brings over 20 years of incredible teaching experience. We also welcome Rachel Soepboer to our Learning Assistance team until January when Ms. Hoy will take over this posting.
Catherine Pedretti is our new Child Care worker who will support families in and outside of the school.
Even though this is a unique year, some tasks are the same. To complete your child(ren)'s enrollment you must complete the registration forms on line- sd46.bc.ca. This is an important process each year…please also review all contact information (including emergency contacts) to make sure we have current information to communicate with you.
Our bussing this year is limited and there have been some significant changes. Please visit our district website and verify if you are within the boundary for bussing as well as a reminder you MUST register with the bus company each year.
The district is covering all costs for school supplies again this year. Please ensure that you send your child with water bottle, back pack, and extra clothes. A big healthy lunch is essential for growing students and a reminder that we have removed all microwaves from classrooms, so a pre heated or cold lunch is required.
I am truly honored to be the Principal of Kinnikinnick and look forward to meeting our new students and parents and seeing our returning students face to face again.
Thanks so much to our PAC community who continually support incredible opportunities for your children, your support and dedication is what makes Kinnikinnick great. Please feel free to chat with me when picking up or dropping off your children, or call anytime.
I look forward to a wonderful year, Bernadette Marie