Kinnikinnick

Growing

A Family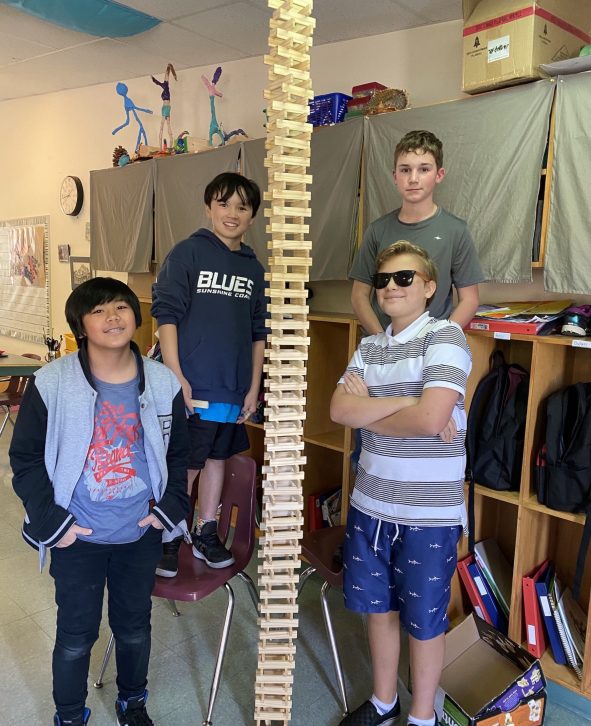 We acknowledge with respect the unceded and traditional lands and waters of the shíshálh Nation where we gather, learn, and collaborate with one another. 
Our mission is to enable and inspire our students to realize their full potentials, as knowledgeable, confident and contributing citizens in a global community.
Approximately 200 students are enrolled in Kinnikinnick Elementary School.  We are located in Sechelt.  We are surrounded by parks, a golf course, skating rink and a short hike to the Ocean. 
At Kinnikinnick we provide an experiential education with nature, our gardens, parks, as well as maintaining high standards of educational excellence.  We are a welcoming community and engage in SPIRIT(Safe, positive, inclusive,  respectful, involved and team player).  Come on by and see what we are about.
We at Kinnikinnick embody school SPIRIT.  Our students aim for a Safe, Positive, Inclusive, Respectful, Involved, and Team player centered learning environment.
Kinnikinnick is situated within incredible natural surroundings.  Our classrooms extend into the forest, fields, streams and Ocean, all with a few meters from our school. 
Getting physically active is an important element of all we do at Kinnikinnick.  Being active stimulates the mind, body, and soul, preparing us to learn.